Fri Jan 4, 2019, 10:48 AM
left-of-center2012 (19,772 posts)
Floridian Who Asked Police To Test His Meth Is Now A Wanted Man
A Floridian who actually brought methamphetamine to a police station to have it tested is now a wanted man, according to court records. Douglas Kelly, 50, was arrested last year on a felony narcotics possession charge. After posting $2500 bond, he was freed from the Putnam County jail. But when he failed to show for subsequent court hearings, a judge issued an arrest warrant for Kelly, who told police he lived in Hawthorne, a city about 15 miles east of Gainesville.
Kelly was arrested after calling cops to say that he believed a meth dealer had rooked him. Kelly told investigators that he wanted to "press charges" against the dealer if a test determined that he had "been given the wrong narcotics," according to a police report. Kelly explained to a Putnam County Sheriff's Office deputy that he had a "violent reaction" after smoking what he thought was "speed," but now suspected was Flakka, the synthetic stimulant.
After detailing his concerns, Kelly drove to the precinct "to have the illegal narcotics tested," deputies noted. Kelly provided cops with a piece of aluminum foil that contained a "clear, crystal-like substance" that tested positive for methamphetamine.
http://thesmokinggun.com/buster/dumbass/meth-tester-wanted-629517
....................................................................................................................
Officers used this incident to let others know on that they are always here to help test any illegal drugs.
"If you believe you were sold bad drugs, we are offering a free service to test them for you," the Facebook post says. "Remember, our detectives are always ready to assist anyone who believes they were misled in their illegal drug purchase."

https://kfor.com/2018/06/14/man-arrested-after-calling-police-to-have-his-drugs-tested/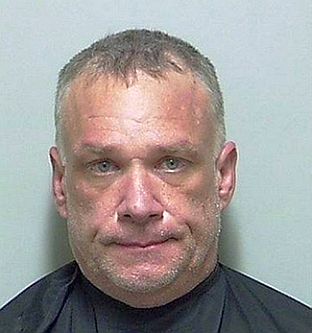 5 replies, 665 views
Replies to this discussion thread
| | | | |
| --- | --- | --- | --- |
| 5 replies | Author | Time | Post |
| Floridian Who Asked Police To Test His Meth Is Now A Wanted Man (Original post) | left-of-center2012 | Jan 2019 | OP |
| | PJMcK | Jan 2019 | #1 |
| | BlueJac | Jan 2019 | #2 |
| | 3Hotdogs | Jan 2019 | #3 |
| | marble falls | Jan 2019 | #4 |
| | TEB | Jan 2019 | #5 |
---
Response to left-of-center2012 (Original post)
Fri Jan 4, 2019, 10:52 AM
PJMcK (11,531 posts)
1. He looks nice
---
Response to left-of-center2012 (Original post)
Fri Jan 4, 2019, 10:54 AM
BlueJac (5,645 posts)
2. Fucking knucklehead!
---
Response to left-of-center2012 (Original post)
Fri Jan 4, 2019, 10:57 AM
3Hotdogs (3,462 posts)
3. Yeah? Well if it was you and you put down good money to some asshole, and you found..
---
Response to left-of-center2012 (Original post)
Fri Jan 4, 2019, 11:32 AM
marble falls (27,536 posts)
4. "A bad reaction to Meth." Is there any other kind of reaction to Meth???
---
Response to left-of-center2012 (Original post)
Fri Jan 4, 2019, 11:50 AM
TEB (5,681 posts)
5. Awww poor guy
Definitely no consumer confidence