Wed Aug 12, 2015, 05:18 PM
Judi Lynn (139,718 posts)
Chilean astronomical site becomes world's first international dark sky sanctuary
Chilean astronomical site becomes world's first international dark sky sanctuary
Posted on 12 August 2015 by Astronomy Now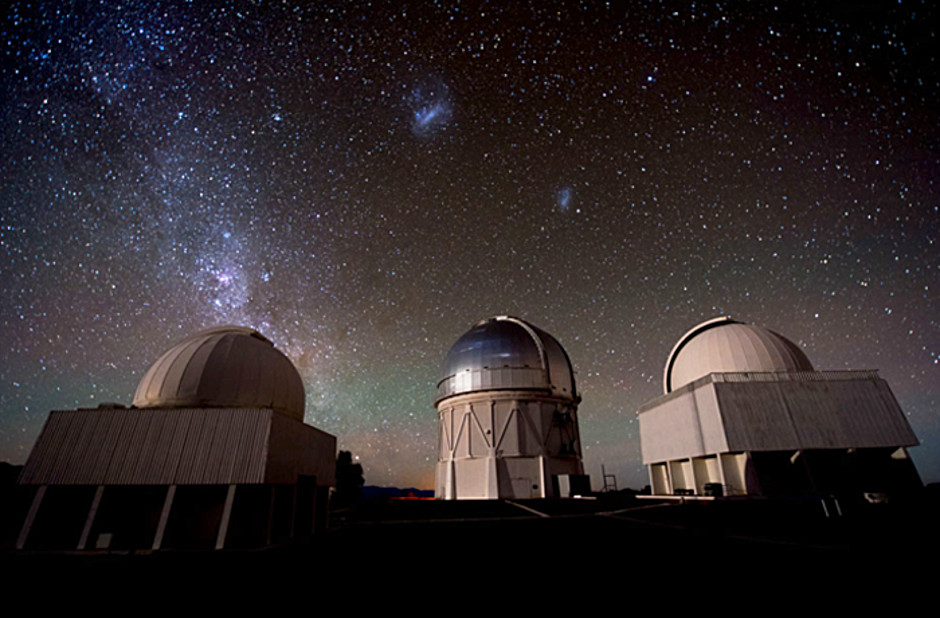 [font size=1]

Moonrise over the telescope domes on Cerro Tololo, with the Large and Small Magellanic Clouds visible and the Galactic Centre rising. Image credit: Associated Universities for Research in Astronomy.

[/font]
A sanctuary is a place that invites deep contemplation in a safe and stable environment. Few places in the world provide a better opportunity to enjoy and contemplate the starry heavens than the Andean mountains of northern Chile. But even in this astronomy mecca lights can intrude to ruin the view, and thoughtful protection is needed as the nearby towns and cities grow in size.
At the International Astronomical Union meeting yesterday, the International Dark-Sky Association announced that the site of the Association of Universities for Research in Astronomy (AURA) Observatory in the Elqui Valley of northern Chile has been recognized and designated as the first International Dark Sky Sanctuary in the world. The site will be known as the "Gabriela Mistral Dark Sky Sanctuary" after the famed Chilean poet.
"The Gabriela Mistral Dark Sky Sanctuary will serve as an example of how collaboration among governmental and non-governmental stakeholders can preserve one of the most special places on the planet", said IDA Executive Director J. Scott Feierabend.
The new IDA designation category reflects the need for special protections for the world's darkest places where nighttime conditions are exceptionally threatened. In certain cases, the public may be excluded from these sites in order to further important conservation priorities.
More:
http://astronomynow.com/2015/08/12/chilean-astronomical-site-becomes-worlds-first-international-dark-sky-sanctuary/
[center]
The stars from the valley of Elqui[/center]
0 replies, 1658 views