Welcome to DU!
The truly grassroots left-of-center political community where regular people, not algorithms, drive the discussions and set the standards.
Join the community:
Create a free account
Support DU (and get rid of ads!):
Become a Star Member
ScreamingMeemie
ScreamingMeemie's Profile

ScreamingMeemie's Profile
Profile Information
Gender: Female
Hometown: Milwaukee, WI--Detroit/MI
Current location: Houston-ish, TX

About ScreamingMeemie
I'm a girl. I used to be MrsGrumpy.
Avatar Image
Signature Line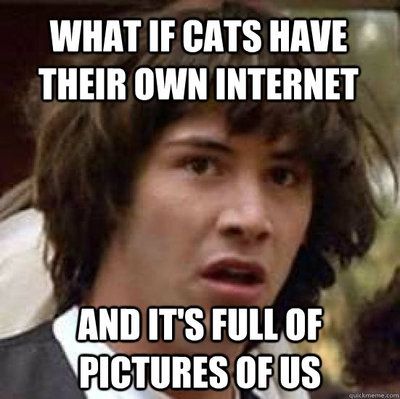 Statistics
Account status: Active
Member since: Thu May 15, 2003, 04:00 AM
Number of posts, all time: 68,918
Number of posts, last 90 days: 0
Favorite main forum: NA
Favorite topic forum: NA
Last post:
Tue Apr 25, 2017, 05:10 PM
Jury
Willing to serve on Juries: Yes
Chance of serving on Juries: 40% (
explain
)
Hosting
ScreamingMeemie is not currently hosting any forums or groups.
Latest Posts
No posts in the past 90 days.
Latest Recs
Veteran fires back after angry note is left on car...for parking in a Veteran's space
Tue Jun 14, 2016, 11:55 AM

Pic of obvious 'misogynistic sexist' at the polls in NM !!!
Tue Jun 7, 2016, 02:49 PM

Now I really want Bernie to take this to the Convention. No party unity after this last trick.
Mon Jun 6, 2016, 09:20 PM

In California, we registered thousands and thousands of first-time voters who support Bernie.
Mon Jun 6, 2016, 10:33 PM

J.K. Rowling calls her Harry Potter fans "racists" if they can't accept Hermoine as a black woman
Mon Jun 6, 2016, 03:34 PM


Latest Poll Votes
Should We Petition Skinner to Close the Sanders Group?
Thu Jun 9, 2016, 11:53 AM

Poll: Now that we have the nominee should Skinner call it?
Mon Jun 6, 2016, 10:46 PM

If Bernie Sanders is not nominated, I will
Tue May 24, 2016, 02:10 PM

Ha! Holder Says He's Pissed: Who Dares Question USAG Flawless Record?
Wed May 4, 2016, 10:34 AM

Could Obama win the DNC Primary today if he was going against Sanders or Warren?
Tue Apr 26, 2016, 02:00 PM