Fri Sep 27, 2019, 07:31 PM
BumRushDaShow (55,213 posts)
Trump told Russian officials in 2017 he wasn't concerned about Moscow's interference in U.S. electio [View all]
Source:
Washington Post
President Trump told two senior Russian officials in a 2017 Oval Office meeting that he was unconcerned about Moscow's interference in the U.S. election because the United States did the same in other countries, an assertion that prompted alarmed White House officials to limit access to the remarks to an unusually small number of people, according to three former officials with knowledge of the matter.
The comments, which have not been previously reported, were part of a now-infamous meeting with Russian Foreign Minister Sergei Lavrov and Russian ambassador Sergey Kislyak, in which Trump revealed highly classified information that exposed a source of intelligence on the Islamic State. He also said during the meeting that firing FBI Director James B. Comey the day before had relieved "great pressure" on him.
A memorandum summarizing the meeting was limited to all but a few officials with the highest security clearances in an attempt to keep the president's comments from being disclosed publicly, according to the former officials, who requested anonymity to discuss sensitive matters.
The White House's classification of records about Trump's communications with foreign officials is now a central part of the impeachment inquiry launched this week by House Democrats. An intelligence community whistleblower has alleged that the White House placed a record of Trump's July 25 phone call with Ukraine's president, in which he offered U.S. assistance investigating his political opponents, into a code-word classified system reserved for the most sensitive intelligence information. The White House did not provide a comment Friday.
Read more:
https://www.washingtonpost.com/national-security/trump-told-russian-officials-in-2017-he-wasnt-concerned-about-moscows-interference-in-us-election/2019/09/27/b20a8bc8-e159-11e9-b199-f638bf2c340f_story.html
---
Full headline:
Trump told Russian officials in 2017 he wasn't concerned about Moscow's interference in U.S. election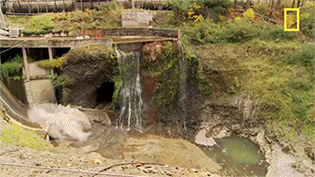 EDIT to add - Chris Hayes now has this story and is about to talk about it after the commercial.
25 replies, 2340 views
Replies to this discussion thread
25 replies
Author
Time
Post

Trump told Russian officials in 2017 he wasn't concerned about Moscow's interference in U.S. electio

[View all]

BumRushDaShow
Sep 2019
OP
Zorro
Sep 2019
#1
TheRealNorth
Sep 2019
#6
Botany
Sep 2019
#2
demmiblue
Sep 2019
#3
Shaddox
Sep 2019
#4
BumRushDaShow
Sep 2019
#5
LovingA2andMI
Sep 2019
#7
ffr
Sep 2019
#10
elleng
Sep 2019
#11
ffr
Sep 2019
#8
Yoopy
Sep 2019
#21
SergeStorms
Sep 2019
#9
world wide wally
Sep 2019
#12
ffr
Sep 2019
#13
BumRushDaShow
Sep 2019
#14
marybourg
Sep 2019
#15
BumRushDaShow
Sep 2019
#18
Kid Berwyn
Sep 2019
#16
dalton99a
Sep 2019
#20
DesertRat
Sep 2019
#17
dalton99a
Sep 2019
#19
Yoopy
Sep 2019
#22
littlemissmartypants
Sep 2019
#23
Yo_Mama_Been_Loggin
Sep 2019
#24
ck4829
Sep 2019
#25