Thu Apr 8, 2021, 06:04 PM
Omaha Steve (81,661 posts)
AP Sources: El Salvador president snubs visiting Biden envoy [View all]
Source:
AP
By JOSHUA GOODMAN
MIAMI (AP) — El Salvador's President Nayib Bukele refused to meet with a visiting senior U.S. diplomat this week over what he sees as a pattern of slights from Democrats and the Biden administration, according to two aides of the Central American leader.
Bukele's decision not to meet with Ricardo Zuniga, the Biden administration's envoy to the so-called Northern Triangle countries of Central America, follows a similar snub he allegedly received from U.S. officials during an unannounced trip to Washington in February.
It also comes just days after Bukele's government awarded $1.2 million lobbying contract to the State Department's former top career diplomat in a bid to improve ties with the new American president.
Zuniga traveled Wednesday to El Salvador following talks in Guatemala focused on immigration amid a surge in child migrants on the U.S. border. Upon arrival, he immediately announced a $2 million U.S. contribution to an international commission seeking to strengthen the fight against corruption, which Biden officials see as one of the root causes of illegal immigration.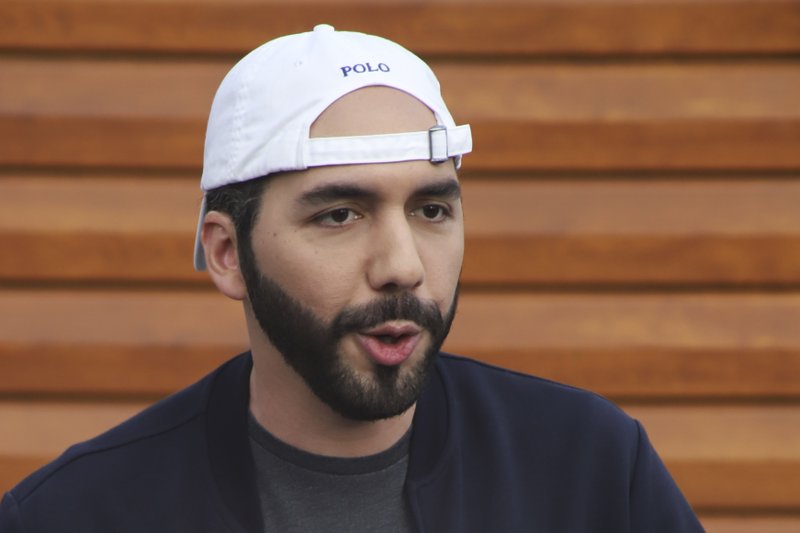 FILE - In this Feb. 17, 2021 file photo, Salvadoran President Nayib Bukele speaks before the start of vaccination of medical staff with the AstraZeneca COVID-19 vaccine at the Atlacatl Medical Unit of the Salvadoran Social Security Institute in San Salvador, El Salvador. Bukele who became president by defeating both the leftist Farabundo Martí National Liberation Front, FMLN, and the right-wing Nationalist Republican Alliance, ARENA, party, was bounced from the FMLN in October 2017, accused of violating the party's principles. Now he has swept both parties again in congress by controlling 56 of the 84 seats. (AP Photo/Salvador Melendez, File)
Read more:
https://apnews.com/article/el-salvador-lobbying-nayib-bukele-immigration-central-america-d7fc87526d333c54384bdc66bdeec625
6 replies, 1394 views
Replies to this discussion thread
6 replies
Author
Time
Post

AP Sources: El Salvador president snubs visiting Biden envoy

[View all]

Omaha Steve
Apr 2021
OP
AZSkiffyGeek
Apr 2021
#1
Politicub
Apr 2021
#2
AZSkiffyGeek
Apr 2021
#3
Judi Lynn
Apr 2021
#4
JI7
Apr 2021
#5
SunSeeker
Apr 2021
#6