Fri Apr 9, 2021, 02:40 PM
Omaha Steve (81,596 posts)
Archeologists unearth an ancient pharaonic city in Egypt [View all]
Source:
AP
CAIRO (AP) — Egyptian archeologists have unearthed a 3,000-year-old lost city, complete with mud brick houses, artifacts, and tools from pharaonic times.
Noted archeologist Zahi Hawass said an Egyptian mission discovered the mortuary city in the southern province of Luxor. It dates back to what is considered a golden era of ancient Egypt, the period under King Amenhotep III of the 18th dynasty.
"Many foreign missions searched for this city and never found it," Hawass said in a statement Thursday. The city, built on the western bank of the Nile River, was once the largest administrative and industrial settlement of the pharaonic empire, he added.
Last year, archeologists started excavating in the area, searching for the mortuary temple of King Tutankhamun. However, within weeks, the statement said, archeologists found mud bricks formations that eventually turned out to be a well-preserved large city. City walls, and even rooms filled with utensils used in daily life are said to be present.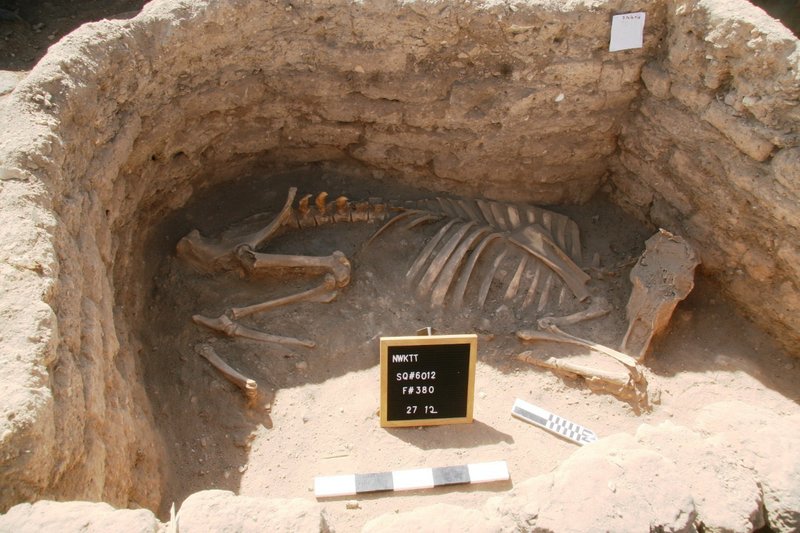 An undated handout photo released Thursday, April 8, 2021 by the by the Zahi Hawass Center For Egyptology shows an archaeological discovery as part of the 'Lost Golden City' in Luxor, Egypt. The city is 3000 years old, dates to the reign of Amenhotep III, and continued to be used by Tutankhamun and Ay. (by the Zahi Hawass Center For Egyptology via AP)
Read more:
https://apnews.com/article/egypt-nile-river-zahi-hawass-cairo-e274a39e19dd1d5f79f50213c5b802c4
14 replies, 2871 views
Replies to this discussion thread
14 replies
Author
Time
Post

Archeologists unearth an ancient pharaonic city in Egypt

[View all]

Omaha Steve
Apr 2021
OP
Auggie
Apr 2021
#1
lapfog_1
Apr 2021
#2
machoneman
Apr 2021
#3
lapfog_1
Apr 2021
#4
displacedtexan
Apr 2021
#5
miyazaki
Apr 2021
#9
Evolve Dammit
Apr 2021
#6
samnsara
Apr 2021
#7
pansypoo53219
Apr 2021
#8
bluedigger
Apr 2021
#10
catchnrelease
Apr 2021
#12
thenelm1
Apr 2021
#11
Mysterian
Apr 2021
#13
Karadeniz
Apr 2021
#14