Tue Mar 5, 2019, 02:43 PM
marble falls (43,419 posts)
Glimpses of Lost Railway Journeys of the Past A new book collects 33 routes that went off the rails [View all]
https://www.atlasobscura.com/articles/lost-and-abandoned-trains
The Walhalla railway in Australia. Public Domain/William Harrison Lee
Today: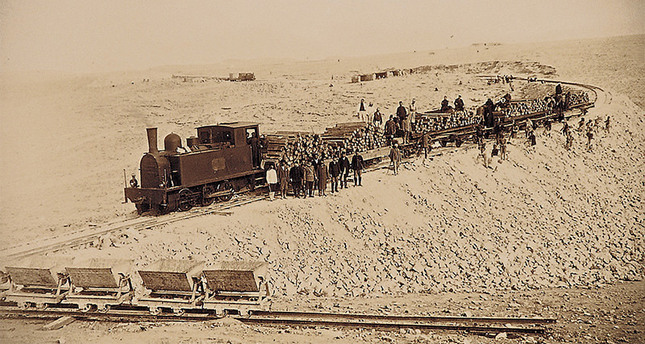 This file photo displayed in an exhibition to commemorate 100th year of Hejaz Railway shows engineers and workers during the construction phase of the railway.
today: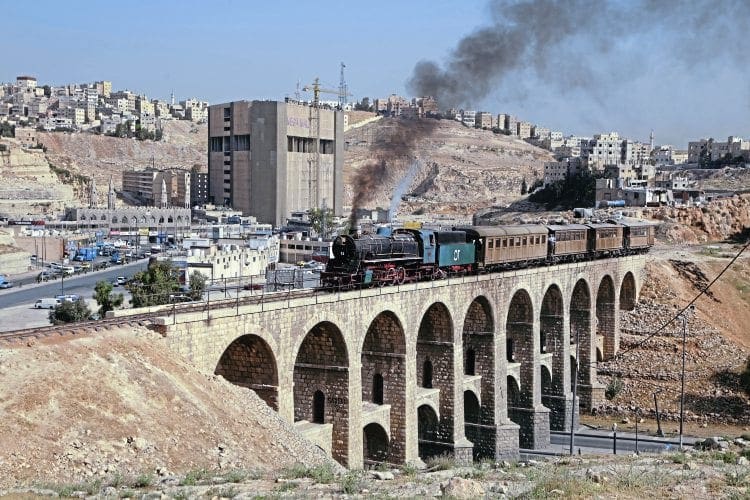 Jordan-Hedjaz Railway Jung-built 2-8-2 No. 53 on the 'Ten Arches' viaduct, southern Amman, with BLS/LCGB Jordan Railtour, May 11. DR IAIN SCOTCHMAN
A car from the Listowel & Ballybunion Railways. Michael Whitehouse Collection
The Listowel & Ballybunion Railways in Ireland, for instance, were always impractical. The cars were partially bisected by the A-frame monorail track they ran on, which created problems of balance, especially when shipping large items, such as a piano or livestock. The line only made money during the summer, when passengers used it to travel the last 10 miles to the seashore. But it was such an incredible, unusual piece of infrastructure that it became, Lambert writes, "one of the most visited and photographed of Irish railways."
today:
The royal party on the Big Hill line. Library and Archives Canada/Topley Studio fonds/a011848
now: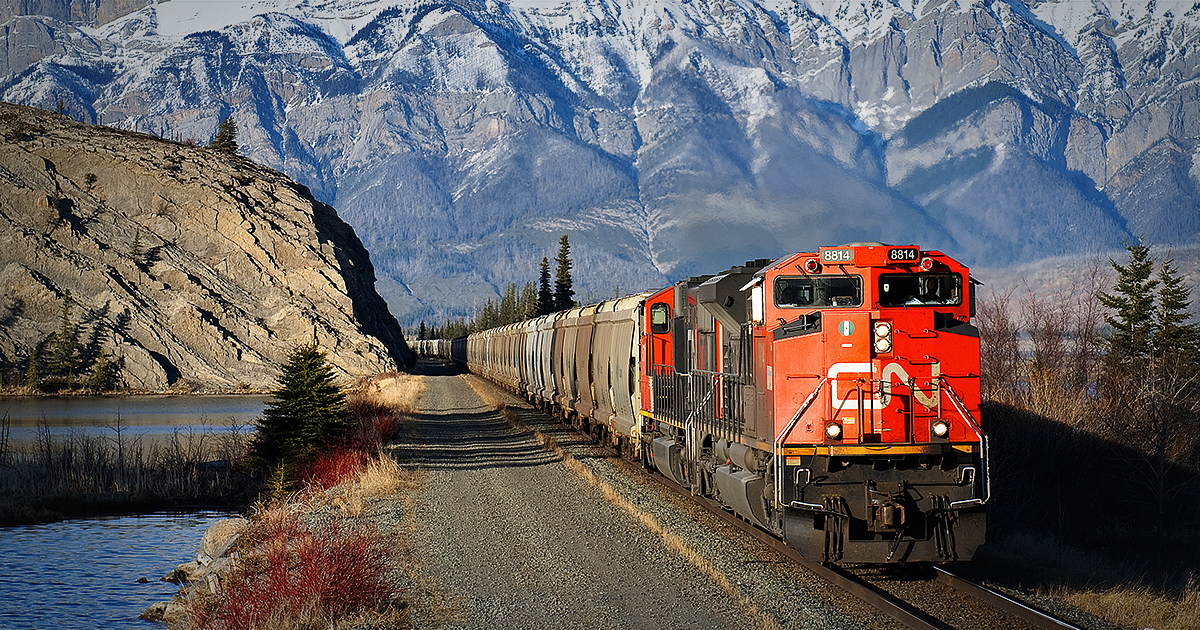 The line chugging up and down Canada's Big Hill lasted for 23 years, from 1886 to 1909. Traveling it became a popular adventure in its own right, and when a party of British royals, including the future George V and Queen Mary, took the line in 1909, they rode on the buffer bar at the front of the train while it worked up the hill. Eventually, the CPR finished the tunnel that allowed the railway to carry passengers on a less teeth-clenching ride, and the four miles of what was now called the "old line" were left to history, as so many others have been.
They called it "The Big Hill"—4.1 miles of railroad so steep that every mile of track had an inclined spur installed to catch runaway trains. They were staffed 24 hours a day. When a train approached, the conductor would have to go through a series of whistles so complicated that they would assure the spur operator the train was under control. Only then would he flip the switch that allowed the train to continue.
The Canadian Pacific Railway (CPR) had promised a route through the Rockies, at least 100 miles north of the border, but the mountains at Kicking Horse Pass were so steep that it was impossible to build a track there that met government standards for railway grade. But as CPR began work on a tunnel through one of the mountains, the Big Hill line was used a temporary fix, designed to "break the government prescribed limit in spectacular fashion," as Anthony Lambert writes in his new book Lost Railway Journeys from Around the World.
The Asunción-Encarnación line connected Paraguay and Argentina. Donald H. Wilson
A train passing through Zhob Valley, India. Anthony J Lambert
The Loup Viaduct towered over a village in the Alpes-Maritimes, France. Public domain
The Canfranc station on the border of France and Spain has long been abandoned. Maria Galan / Alamy Stock Photo
A Skytop Lounge car in Illinois. Wikimedia/Public Domain/ Roger Puta
16 replies, 2462 views
Replies to this discussion thread
16 replies
Author
Time
Post

Glimpses of Lost Railway Journeys of the Past A new book collects 33 routes that went off the rails

[View all]

marble falls
Mar 2019
OP
Jane Austin
Mar 2019
#1
Cartoonist
Mar 2019
#2
marble falls
Mar 2019
#3
murielm99
Mar 2019
#9
Gore1FL
Mar 2019
#11
GeoWilliam750
Mar 2019
#4
marble falls
Mar 2019
#5
tclambert
Mar 2019
#6
elleng
Mar 2019
#7
marble falls
Mar 2019
#14
elleng
Mar 2019
#16
marble falls
Mar 2019
#13
Dem2theMax
Mar 2019
#8
BigmanPigman
Mar 2019
#10
marble falls
Mar 2019
#15
Rhiannon12866
Mar 2019
#12