Sun May 28, 2017, 10:38 PM
IronLionZion (34,822 posts)
Angela Merkel Drinking Beer After Shading Trump Is The Most German Thing Ever [View all]
This discussion thread was locked as off-topic by DonViejo (a host of the The DU Lounge forum).
German Chancellor Angela Merkel spent Friday and Saturday at the G7 in Italy, battling President Trump on issues of climate change, trade, and refugees.
Then she came home and told everyone on Sunday that Germany could basically no longer fully rely on Trump's America and post-Brexit UK.
Then she had a beer.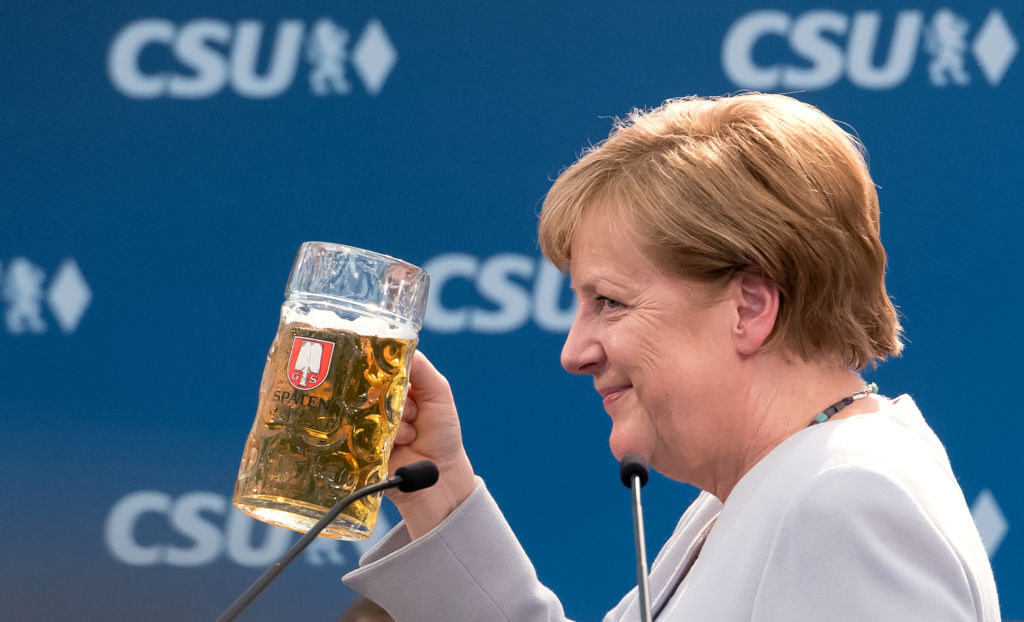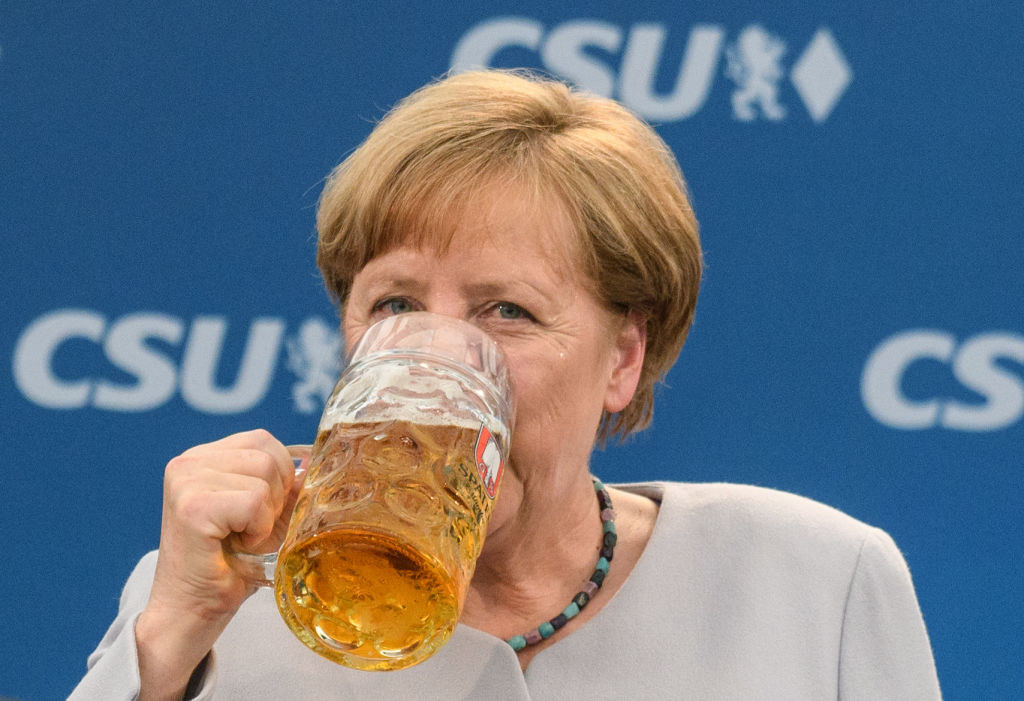 https://www.buzzfeed.com/davidmack/prost?utm_term=.ntJexJWBKj&ref=mobile_share#.fkAwNOW3zV
Like a boss!
I like a leader who can drink a real beer, and full liter of it!
25 replies, 10088 views
Cannot reply in locked threads
Replies to this discussion thread
25 replies
Author
Time
Post

Angela Merkel Drinking Beer After Shading Trump Is The Most German Thing Ever

[View all]

IronLionZion
May 2017
OP
The Velveteen Ocelot
May 2017
#1
FakeNoose
May 2017
#14
FM123
May 2017
#2
Wellstone ruled
May 2017
#3
IronLionZion
May 2017
#4
panfluteman
May 2017
#12
Wabbajack_
May 2017
#15
IronLionZion
May 2017
#19
SunSeeker
May 2017
#5
Mountain Mule
May 2017
#6
Cryptoad
May 2017
#7
Paladin
May 2017
#18
colorado_ufo
May 2017
#8
yuiyoshida
May 2017
#9
IronLionZion
May 2017
#23
blue-wave
May 2017
#10
BigmanPigman
May 2017
#13
jmowreader
May 2017
#11
Kablooie
May 2017
#16
IronLionZion
May 2017
#22
DFW
May 2017
#17
IronLionZion
May 2017
#20
DFW
May 2017
#21
IronLionZion
May 2017
#24
DonViejo
May 2017
#25