Congratulations to our presumptive Democratic nominee, Joe Biden!
Sun Mar 22, 2020, 07:04 AM
UncleNoel (858 posts)
Biden trashes Trump over coronavirus response: 'Step up and do your job, Mr. President' [View all]
https://www.yahoo.com/news/biden-trashes-trump-over-coronavirus-200510652.html
Adam Edelman ,NBC News•March 21, 2020
Snip//
Joe Biden, the 2020 Democratic front-runner, slammed President Donald Trump over his handling of the coronavirus pandemic Friday, accusing him of being "behind the curve through his whole response."

Biden, speaking on a conference call with reporters, offered a series of blunt missives for Trump, and criticized him for repeatedly providing the American people with misinformation about the virus.

"Step up and do your job, Mr. President," Biden said.

"In times of crisis, the American people deserve a president who tells them the truth," Biden said. "Unfortunately, President Trump has not been that president."

"People are scared. They're worried. They don't know quite what to do," he added. "He has been behind the curve throughout this whole response."
***
The former vice president also criticized Trump for having directed governors to acquire critical medical supplies on their own, before relying on the federal government.

"Don't tell the governors to fend for themselves," Biden said. "Step up and do your job."

"He said the federal government is not a shipping clerk. Where the hell did that come from," Biden said.

Read more at the link. Cannot let Trump off the hook just b ecause he is president during a crisis. Where has Joe been? He has been on the phone working behind the scenes. Now, probably Monday, he will be giving a presidential press conference.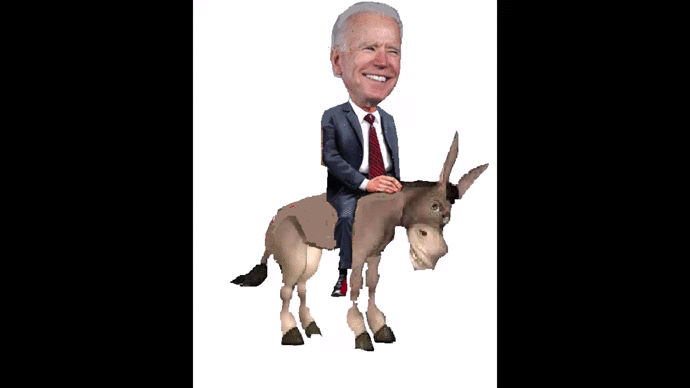 If I were to vote in a presidential
primary today, I would vote for:
Joe Biden
11 replies, 1082 views
Replies to this discussion thread
11 replies
Author
Time
Post

Biden trashes Trump over coronavirus response: 'Step up and do your job, Mr. President'

[View all]

UncleNoel
Mar 2020
OP
Nikki28
Mar 2020
#1
UncleNoel
Mar 2020
#3
Bengus81
Mar 2020
#7
duforsure
Mar 2020
#2
ucrdem
Mar 2020
#4
duforsure
Mar 2020
#9
ucrdem
Mar 2020
#10
Squinch
Mar 2020
#5
Magoo48
Mar 2020
#6
BidenBacker
Mar 2020
#8
mcar
Mar 2020
#11