Sun Nov 24, 2019, 11:46 AM
Kid Berwyn (8,723 posts)
It's the Republicans' biggest impeachment lie, and Americans could fall for it [View all]
Here is why the Russiapublicans are FIRST TO LIE —IT STICKS.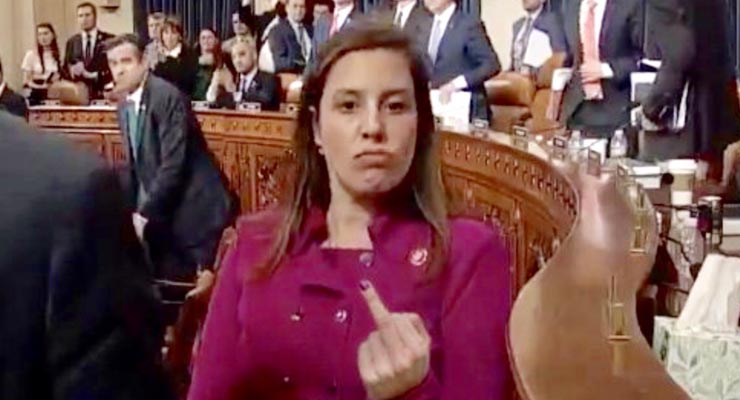 It's the Republicans' biggest impeachment lie, and Americans could fall for it
Trump did not fail to extort the Ukrainians — he got caught in the act. This distinction is incredibly important
DALEY GRUEN
Salon.com, NOVEMBER 23, 2019
"Forthe millions of Americans viewing today, the two most important facts are the following," Rep. Elise Stefanik, R-N.Y., said on the first day of public impeachment hearings. "No. 1: Ukraine received the aid. No. 2: There was, in fact, no investigation into Biden."
Stefanik's side wants this to be the central point that sticks in our heads: The alleged quid pro quo, where Ukraine would receive military aid appropriated by Congress on the condition that it cooked up an investigation into former Vice President Joe Biden, did not actually occur because Ukraine received the aid — the quid — and never publicly announced an investigation into Biden — the quo.
Snip...
What is most alarming is not that the GOP is promoting this talking point, but that it appears to be working. Following the impeachment proceedings, The New York Times podcast The Daily concluded with an assessment by top national security reporter Michael Schmidt:
"It's a reoccurring theme in the Trump story: The president tries to do something but ultimately is not effective enough to actually get it done. So, should we penalize him for those attempts? Does the attempt . . . reach that bar for Congress to remove the president?
Snip...
Trump did not fail to extort the Ukrainians. He got caught in the act. Only after House Speaker Nancy Pelosi announced the launch of an official investigation into his scheme did the aid flow.
Continues...
https://www.salon.com/2019/11/23/its-the-republican-partys-biggest-impeachment-lie-and-americans-could-fall-for-it/
10 replies, 2070 views
Replies to this discussion thread
10 replies
Author
Time
Post

It's the Republicans' biggest impeachment lie, and Americans could fall for it

[View all]

Kid Berwyn
Nov 2019
OP
hlthe2b
Nov 2019
#1
The Velveteen Ocelot
Nov 2019
#2
Kid Berwyn
Nov 2019
#4
TwilightZone
Nov 2019
#6
Kid Berwyn
Nov 2019
#7
Iliyah
Nov 2019
#3
Kid Berwyn
Nov 2019
#5
elleng
Nov 2019
#8
stillcool
Nov 2019
#9
UniteFightBack
Nov 2019
#10